Do you know your mom's name? Silly question, right? Most of us know who our mom is. Can you name one of your grandparents, or even a great-grandparent? All of those people
are part of your family "tree."
Now, do you know who Jesus' mom was? That's right. It was Mary.
We know about other people in Jesus' family tree too. One of the biggest names is King David. King David was one of Jesus' great-great-great . . . grandpas, and David's father, Jesse, was a great-great-great-great . . . grandpa. (It's really too many "greats" to count!)
Because Jesus came from the family of Jesse, we sometimes call his family tree the "Jesse tree."
There are so many people in the Jesse tree! Abraham, Isaac, and Jacob. Ruth and Rahab. We can go all the way back to Great-Great-Great . . . Grandpa Noah! And even further back—to Adam and Eve!
And many other people in the Bible had important jobs to do to keep God's family safe until Jesus could be born—people like Joseph and Moses and Nehemiah.
That's a lot of names, isn't it? The Bible tells us their stories, and we're going to learn all about them as we prepare for Jesus' birth at Christmas!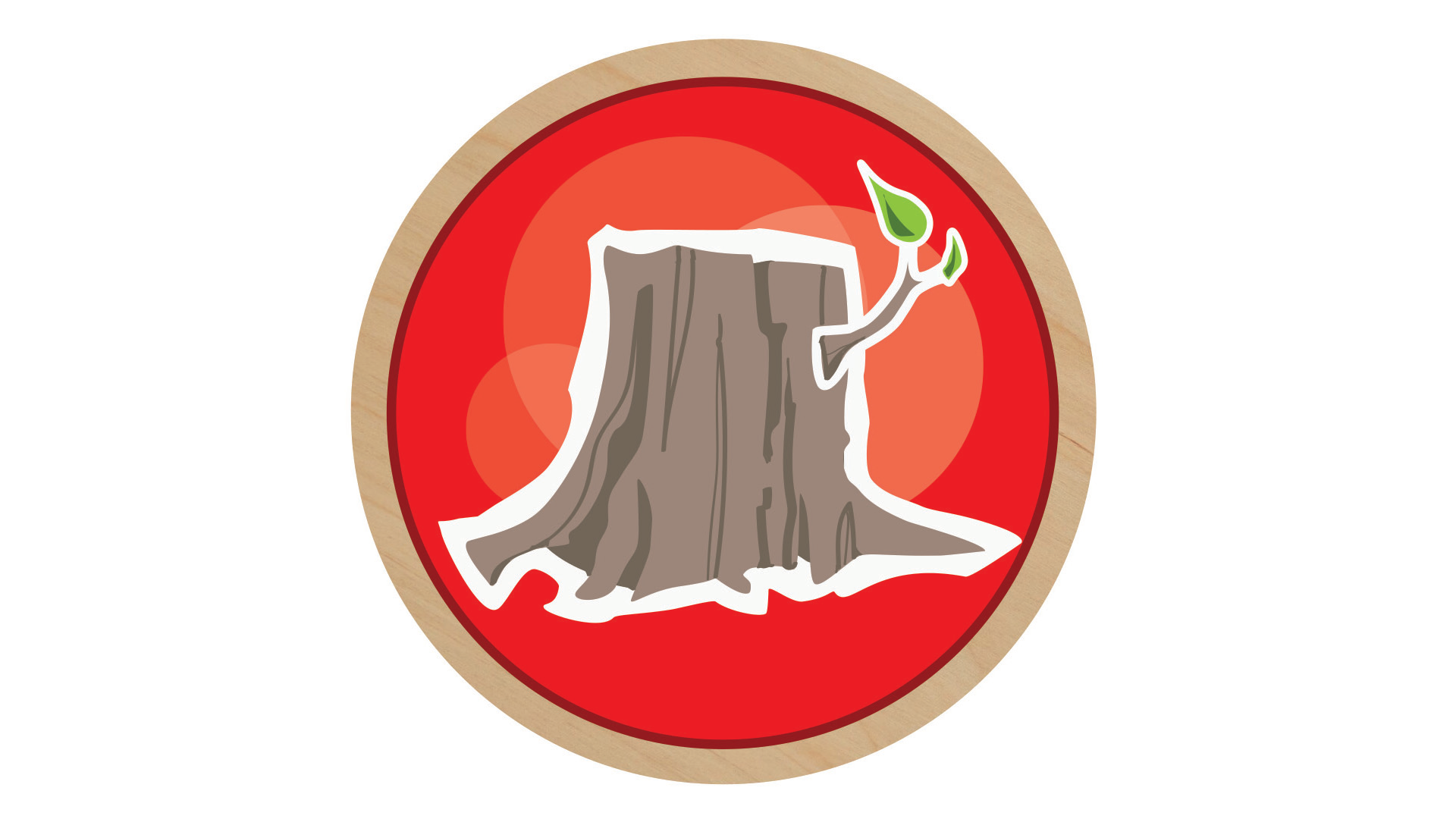 We've also given you a Christmas ornament to go with each story. You can put those ornaments on your "Jesse tree"—either your normal Christmas tree or another kind of branch or tree. We hope the pictures on the ornaments will remind you of all these special people of God.
What's the Jesse tree?
It's all the people in Jesus' family.
As I hang the STUMP on the JESSE TREE, Here is an Advent promise for me:
The Bible tells us about many of Jesus' grandmas and grandpas—including Jesse.
Through all these people, God kept his promise to send the Savior.